Call For Chapters: Deadline Extended To June 9th, 2017 Contemporary Approaches To Political Participation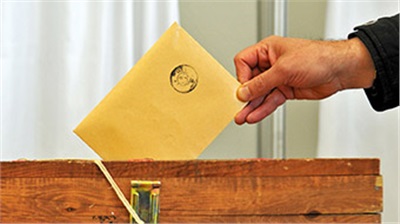 For a sound and working democratic system, citizen engagement in politics is of utmost importance. Especially in today's world where international politics are interrupted by populist political elites and authoritarian governments, civic engagement functions as an essential element of check and balance mechanism in the overall political system. As the opportunities for political participation increase, participation means and channels diversify every day.
In this context, political participation research in modern world is very promising in terms of understanding contemporary debates and key concepts of political participation. In order to contribute to the scholarship on political participation with up to date studies, Political Communication Institute will publish edited volume on the issue in 2017. The volume will be peer-reviewed and English in full. We welcome papers focusing on various aspects of the phenomenon of political participation and related subjects.
Institute
Political Communication Institute (PCI), an Istanbul based think tank and the only research center specialized in the field, focuses on where mediated communication and politics intersect. Founded in 2008 as a subsidiary research branch of TASAM (Turkish Asian Center for Strategic Research), one of the leading strategic studies centers in Turkey, the institute conducts research and organize events on a variety of topics among which are political campaigning, media and politics, digital media studies, political participation, impacts of technology on social processes, electoral systems and processes. PCI functions as sociopolitical studies branch of TASAM. The volume will be published by Political Communication Institute Press.
Issues
Abstracts may be on the topics including but not limited to the following:
Phenomenon of Political Participation in Historical Perspective
Key Concepts and Debates in Political Participation
Democratic Political Participation
Citizenship and Political Processes
Impact of Citizen on Daily Politics
Mainstream Participation Practices
Relationship between Ideologies Political Participation
Political Socialization
Political Communication and Interaction
Deliberative Democracy and Deliberation Culture
Relationship between Participation and Deliberation
Public Opinion and Politics
Electoral Participation
Election Studies
Political Parties
Relationship between Citizen and Political Parties
Political Participation in Post-modern Era
Participation in Local and Regional Politics
Media and Politics
Political Participation in Digital Age
Network Society and Politics
Political Impact of Social Networks
Role of Non-governmental Organization in Politics
Impact of Social Movements on Political Participation
Political Participation in the Age of Mass Movements
Academia and Political Processes
Political Participation, Democracy and Development
Deadline
All abstracts must be submitted latest by June 9th, 2017 via email to Adinda Khaerani ( adinda@tasam.org)
Submission / Contacts
The submissions should include a 300-500 word abstract written in English and a brief curriculum vitae with full contact information including mail, email, and phone/fax numbers. Abstract, CV and contact information must be sent in one document.
For further information and submission guideline:
Chapter Proposal Guidelines
The book chapter should be an original research. It may reflect researcher's own ideas or the application of an existing theory on new data. The contribution should be in an area in which researcher(s) are experts in either political participation or the sub-theme under which they submit their work, by extensive study, research and/or professional experience. The chapters should have the highest academic standard possible to stand the test of peer review. The chapters should make a contribution to the field or add upon existing research. In all cases, it should be of interest to a sufficiently large community of researchers and practitioners to justify publication.
Submission Procedure
Please send a chapter abstract (300-500 words maximum) or extended abstract to ( adinda@tasam.org) by June 9th, 2017 – preferably including the title, a list of references, topics to be covered. After editorial assessment, authors will be invited to submit a 5,000-8,000 words chapter by October 6st, 2017 for peer-review.
For any inquiry please contact Can Ture ( can@tasam.org) or Tolga Sakman ( tolgasakman@tasam.org)
Deadlines
Abstract / Short Proposal Due: June 9th, 2017
Acceptance Notification: June 26st, 2017
Full Chapters Due: October 6st, 2017